FAYETTE COUNTY, GA - Parks and recreational spaces are some of the best places to have quality time with your family, friend, or partner. You can just have a picnic with them while chatting and enjoying the scenery.
If you need a reference which parks in Fayette County that worth visit. Fret not, here are the top three parks and recreations spaces in Fayette County.
1. McCurry Park
Located at Corner Of McDonough Rd And Hwy 54 Fayetteville, GA 30214
You can find a walking trail in this park and plenty of soccer fields to practice. No worries about parking as this park has plenty of parking around any area. You can also have a picnic in the open grass or just watching your kids play in the playground.
"Awesome park, made a quick stop today, many sport facilities and walking trail around it, picnic area and kids playground. It was quiet in the morning," said Pan I. on Yelp.
2. Kenwood Park
Located at Georgia 279 Fayetteville, GA 30214
In this park you can enjoy a track and field area, you can play tennis, basketball, and volleyball. There is also a nature trail for a leisurely walk. In addition, this park provides two large pavilions and some small ones for gathering such as picnics or cookouts.
"This is a nice, clean, spacious park. Plenty of different areas to play in as they have about three different parks for different age groups. They also have a track and field area, tennis court, basketball court, and a volleyball court. Nice place to take the family," said China W. on Yelp.
3. The Ridge Nature Area
Located at 415 Burch Rd Fayetteville, GA 30215
This park offers a hiking trail, geocaching, fishing, canoeing, and more. There are also well-maintained public restrooms and you can find a map of the trails which is displayed on a wall around the building.
"Pretty gnarly to run. Probably better for hiking. Nice, well marked trails. Probably around 3-5 miles of trails," said Joey P. on Yelp.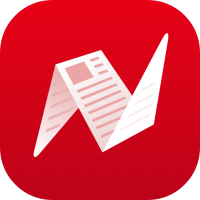 This is original content from NewsBreak's Creator Program. Join today to publish and share your own content.