ATLANTA, GA- If you're looking for a way to improve your knowledge and skill in culinary. Taking a cooking class is the best option to start.
Cooking class will provide you insight and experience in different areas related to foods.
If you are an Atlanta resident and want to take a cooking class. Well, no worries—we have the top three cooking classes in Atlanta for you to choose!
1. The Cooking School At Irwin Street
Located at 660 Irwin St Atlanta, GA 30312
Founded in 2010, here you can learn how to make various cuisine, starting from healthy snacks to creating holiday meals. You will also find a home-style environment in this cooking class.
If you have dietary restrictions, the staff will provide you with the adjusted menu so you don't have to worry about it!
"Amazing experience. We went here on some goofy team building exercise, and ended up having an awesome time, eating great food, and learning a ton. Since taking this class I have made the street corn at least a dozen times. The cinnamon ice cream was to die for, and the over all atmosphere was a blast. These guys seriously know what they are doing, and how to do it well," said Jekob C. on Yelp.
To learn more about this class, visit website.
2. Cozymeal
Located 260 Peachtree St NW Ste 2200 Atlanta, GA 30303
Cozymeal offers a various cuisine for their students such as Hearty Italian Feast, Italian Fare From Emilia-Romagna, Favorite Indian Dishes, and more.
Surprisingly, this class is open for 24 hours. So if you want to have a cooking class at the midnight, you can come directly to their places or you can ask the chef to come over to your home.
However, due to Covid-19, social distancing will be enforced during the cooking class to protect all participants and employees.
"We had an amazing, unforgettable time learning to make Indian cuisine from Chef Shan!! This was our first experience with Cozymeal, but it won't be our last!! Not only did Chef Shan make cooking look easy, she also made us feel confident that we could do it also!! Looking forward to our next Cozymeal!!" Said Delecia H. on Yelp.
For more detailed information about their class, visit here.
3. The Cook's Warehouse
Located at 1544 Piedmont Ave NE Ste 403-R Atlanta, GA 30324
The Cook's Warehouse was established in 1995 and owned by Mary Moore. It offers a wide range of cooking equipment, from top brands of cookware, cutlery to kitchen electrics, and gadgets with new, unique as well as local products.
If you come to their places with a small group, each of you will be able to practice all aspects of dishes that you choose. Plus, the lead chef will explain every step in great detail for you.
"Very helpful staff. They made great suggestions. Well stocked so you can find all items for your cooking and baking needs. The knife selection is over the top!" Said Cindy G. On Yelp.
If you are interested in taking their class, click here.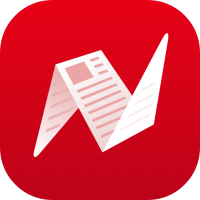 This is original content from NewsBreak's Creator Program. Join today to publish and share your own content.