ATLANTA, GA - If you're planning on going to Japan either for work or study, learning Japanese is a must. It'll help you to communicate with the locals since most of them aren't able to speak in English. Moreover, understanding the language would come in handy no matter why you're visiting.
If you are an Atlanta resident and want to take a Japanese class, you can choose one of the three best Japanese classes in Atlanta we have listed below:
1. Eriko the Japanese Tutor
Located in Atlanta, GA 30301
Eriko the Japanese Tutor, is owned by a native Japanese person, Eriko Yoshioka. She has a certified teacher in the state of Georgia and has been teaching Japanese language since 2010.
Founded in 2002, the Japanese language lessons, as well as classes, are intended for kids to adults. Other than that, they also offer IB and Japanese Language Proficiency tests for people who want to take those tests.
However, due to Covid-19, all classes will be held online through a virtual meeting.
"Eriko-san is a great tutor! I have been going to her for tutoring for 3 months now and feel like I have made good progress. After working on and off on my own, which was slow and not systematic, I am getting a lot more out of the tutoring. We go through a chapter or two in the Irasshai textbook and workbook every week, which makes me study regularly. She is very nice and has a good sense of humor, which makes the lessons more fun. I highly recommend Eriko-san as your sensei. She will help you learn Japanese and learn about Japanese culture in an enjoyable and productive way," said Charles D. on Yelp.
If you are interested in taking her class, contact (678) 296-2900.
2. Atlanta Institute of Language
Located at 3355 Lenox Rd NE Ste 270 Atlanta, GA 30326
Founded in 2014. Atlanta Institute of Language offers many languages for anyone who wants to learn foreign languages, such as Spanish, Japanese, Arabic, Chinese, French, German, Italian, and more.
They provide dedicated native-speakers to teach their students and if you need other language services, such as dialect coaching and certified translations, the staff will help you.
"Highly recommend this language school! I have been to several language schools and this school by far is my favorite! I'm amazed with how exciting my classes are! I'm currently taking French with Alia and she is truly amazing! The people who work there overall are very helpful and look forward to getting to know the students! Once again, I highly recommend this language school!" Said Paris B. On Yelp.
For more detailed information, visit here.
3. Atlanta International Language Institute
Located at 5825 Glenridge Dr. Bldg 2, Ste 206 Atlanta, GA 30328
Atlanta International Language Institute was Founded in 2007, this institute offers more than 60 languages, including Japanese, Spanish, Arabic, Korea, and more. They also provide translations and interpretation services.
"These people are awesome. I have been coming for a year now. They are super kind and helpful. It really helps to learn in person. Im taking Spanish 201. Good price too for classes. Im taking private as well. Highly recommended!" said Justin's On Yelp.
For further information, visit https://www.languageatlanta.com.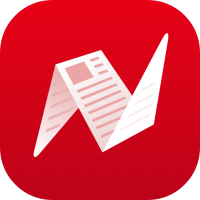 This is original content from NewsBreak's Creator Program. Join today to publish and share your own content.