ATLANTA, GA - Atlanta Botanical Garden is partnering with Poetic Kinetics to display a massive and immersive aerial art installation that floats above the ground around the garden area.
The art installation was led by Patrick Shearn on a project called "Dream Flora" that began on May 15 and will end on September 19. Dream Flora is a part of Shearn's signature Skynet Art Series, which consists of various colors of nylon streamers such as red, purple, orange, and yellow.
The streamers are attached to a fishing net that is tied by ropes in the trees of the Southern Seasons Garden. The installation spreads wide to the canopy walk where it would flow under, above, and besides the suspension bridge, when the wind hits it, the streamers move like a flock of birds.
The installation size is about 12,500-square-foot and ranges from five to 25 feet in width and 12 to 40 feet in height. The overall design looks colorful against the all-green tree canopy, the way the streamers move acts as if it is welcoming the guest through Storza Woods.
Poetic Kinetic is a creative art and design studio based in Los Angeles that specializes in installing large-scale art and experiential design from beginning to end. This includes the concept, preparation, budgeting, execution, and beyond.
Poetic Kinetic initially work for film, concerts, live events, and circuses, but now they expand their wings through collaboration with artists to seek new creative expressions. They bring an enthusiastic and adventurous experience with high technology and materials. They are known to take on challenges with innovative solutions and open-minded collaboration.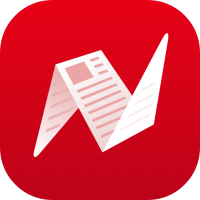 This is original content from NewsBreak's Creator Program. Join today to publish and share your own content.