CLAYTON COUNTY, GA - The City of Jonesboro is currently looking for a full-time Certified Police Officer to work under the general supervision of a Sergeant.
Located in the heart of Clayton County, Jonesboro is seeking a loyal individual, aged 21 or above to serve in a diverse residents area and businesses.
The city offers many benefits including 100% coverage of medical insurance, tuition reimbursement, paid holiday, and GMA retirement. The salary range for this position is $19.86 per hour. The city will also offer an incentive for new hires annually, ranging from $1,000 to $4,000.
Selected applicants are required to work 12-hour shifts and, after completing the six-month probation period, the city will give them a take-home car to facilitate their mobility.
Requirements for this position are:
- High School diploma or GED
- Have Georgia Peace Officer Standard Training Certification
- Completed all tests of Civil Service written examinations, background investigations, and oral examinations, graph examinations, and drug screening.
- Completed standard physical fitness test
- Certified to use firearms
- Own Georgia Driver's License
- Free from any felony convictions
The general duties for this position include using a motor vehicle to prevent crime and arrest violators, identifying criminal activity and criminal offenders, answering calls to assist citizens' needs, enforcing state and local laws for any felonies, acting as a witness, or defending charges according to specific situations.
They are also obliged to finish any training activities related to the job and may engage undercover to monitor and observe unlawful activities.
Before applying for this position, applicants must be aware that they will be working in all kinds of weather and involved in dangerous situations that could cause injury or possible loss of life.
To apply for this position, you can fill an online application at shorturl.at/zCJ23.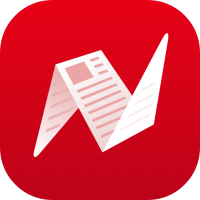 This is original content from NewsBreak's Creator Program. Join today to publish and share your own content.