ATLANTA, GA - To celebrate the upcoming annual Bird Month, Georgia Audubon will be holding a series of events throughout September.
The committee decided to hold another virtual event this year after the success of last year's event. A virtual event is also a doable option to choose to avoid the spreading of COVID-19.
The event titled "Virtual Wildlife Sanctuary Tour" will begin on September 19, at 3:30 p.m via Zoom webinar.
The program manager of habitat conservation, Gabe Andrle, will guide the participants through some of the Georgia Audubon's partners and show them how to transform their unused land in their backyard into wildlife sanctuaries for birds and other species.
Every house and backyard featured in the webinar already obtained a certificate from Georgia Audubon as a "Wildlife Sanctuary" because they already fulfilled the four requirements to attract birds such as food sources consisting of 50% native plants, shelter, nesting sites, and water sources.
Besides Andrle, to provide a detailed explanation, the property owner will also be included in the call so the participants can ask them directly about any specific questions that they might have. The owner can also explain how to build a safe and healthy environment for wild birds to live in.
The ticket price for this event is $10 for Georgia Audubon members and $12 for non-members
This ticket can only be used on one device, but multiple people can view the screen at the same time. The committee will give a unique link registration after you sign up for this event.
The ticket has already been up for sale since August 2, and participants can register themselves by filling an online form at shorturl.at/ijC04.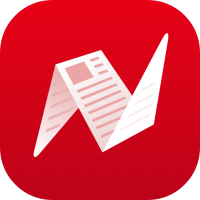 This is original content from NewsBreak's Creator Program. Join today to publish and share your own content.