ATLANTA, GA—Atlanta's project to increase residential density in the neighborhoods is currently on hold. However, the city confirmed that they will not abandon the project.
The reason behind the postponed plan is because the original draft that was released to the public in January gained more than 1,000 public comments.
Residents are expressing their concerns about the city's proposal to reshape Atlanta's neighborhood. The proposal plan to build more buildings in the existing land of single-family houses. To do this, the family will have to allow their backyard to be used or sold for new construction.
For the parking space of their vehicle, the city would remove the requirement of having the space to park on-site, they will allow all vehicles to park on the street.
Because of that, the city currently made more than 50 revisions on the outline of the draft to accommodate everyone's needs, based on the thousands of comments they received since the first stakeholder meetings in late 2020. The housing density is the primary topic in the comments.
Besides the revisions of the draft on the main document, the city stated that they will continue to go with the original density recommendations.
They will propose the idea of the original residential density through campaigns in two venues, the first one is on the days before the release of the next draft document on September 13, and the next one is when they implement the concept details into the zoning codes that lead the city's development and improvement.
The entire revised drafts and documents will be adopted by The Atlanta City Council in October 2021.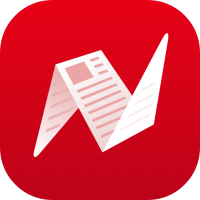 This is original content from NewsBreak's Creator Program. Join today to publish and share your own content.