ATLANTA, GA - Kennesaw Mountain High School graduate Destiny Kluck earned a gold medal and $30,000 in scholarship after winning the national Distinguished Young Women of America Contest for 2021. She won after competing against young girls across the United States.
Kluck prepared for this competition since her junior year in high school after she learned about it from her relatives. This program gives opportunities for women to start their successful careers.
"I didn't expect to come this far, but it's been a fun journey," said Destiny.
This competition is focusing on scholastic and the character of young women across the country. Kluck shared Kennesaw High help her leading the path to win the program because the school focuses on character building. For example, the speech club helps her public speaking skills and her self-expression.
Destiny will continue her education by attending Brandeis University in Boston with a full scholarship, and she plans to pursue her career to become a vascular surgeon.
Destiny also shared that the teachers in Kennesaw High are very supportive. She recalled Dr. Kelly Ingle as a coordinator of the magnet program, sent out cards containing tips after graduation, and she finds it very comforting.
Besides her academic activity, Destiny also pursues her passion by running a nonprofit organization called "Foster4Love-Adopt4Life." During the pandemic, she made over 200 masks and donated them to foster youth. She's also very passionate about dancing and plans to join dance clubs at University.
Right now, Kennesaw Mountain is preparing to welcome new students for the 2021-2022 school year, and Destiny said she's ready to advise her juniors at Kennesaw High.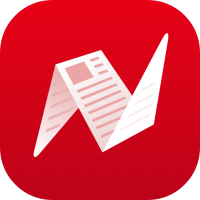 This is original content from NewsBreak's Creator Program. Join today to publish and share your own content.