ATLANTA, GA - Robb Pitts, Fulton County chair shared his frustration during a press conference on July 27. He was infuriated by speculation of people saying the Republicans will take over the county's election process, and he promised he will fight to prevent that from happening.
"They're trying to set the stage for a hostile takeover of our election system because they want a political win to appease believers of a big lie, which had been my greatest fear," said Pitts. The chairman stated that he and his team are "watching what's going on" in an interview with Atlanta Civic Circle.
The speculation to take over Fulton's election process only rising the intense pressure of The County's Board of Registration and Elections. Their performance is under everyone's gaze after the Secretary of State Brad Raffensperger is repeatedly ordered to be fired because of alleged mismanagement.
"It was simply a validation of my belief and my public statements all along that the end game of the Big Lie and Senate Bill 202 was a takeover of our elections in Fulton County," said Pitts.
Pitts further stated that he's been calling for a change to resolve the mismanagement issue in Fulton County since the beginning. With SB 202, the State Elections Board will have the right to build back the county's confidence for the election.
The county will have to take action of their own mistake, and if they didn't, Pitts will use new authority to take care of it. The chairman also defended the county's election process by saying there's no "perfect election"
"So a mistake here or there is not uncommon. I've said from the first day the lies about Fulton County started, If you have any credible evidence whatsoever bring it to me. Anything that will suggest some widespread wrongdoing here in Fulton County, bring it to me." he said.
Evidence shows there is no widespread voter fraud in three separate audits of Georgia's 2020 election results.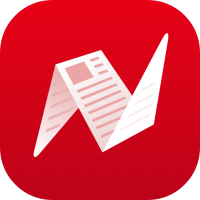 This is original content from NewsBreak's Creator Program. Join today to publish and share your own content.