ATLANTA, GA — Kurt Erskine, Acting U.S. Attorney from the U.S. Attorney's Office of Northern District of Georgia, issued an update to combat fraud related to the Paycheck Protection Program.
"Along with our federal, state and local law enforcement partners, we continue to remain focused on investigating and prosecuting crimes involving PPP fraud," Erskine said.
The PPP program is a loan program aimed to help small businesses thrive during the Covid-19 pandemic. Dozens of people have been charged with federal crimes related to PPP fraud, including money laundering, conspiracy, and bank fraud. These fraudulent cases will be fully investigated and prosecuted.
Each case also consisted of various criminal conduct, including business owners who fabricated the payroll expenses to get more loans than they're qualified for, serial fraudsters who applied for loans using shell companies, and organized criminal networks who submitted identical loan applications and several supporting documents for more than one company.
Most charged defendants were even using the loans for prohibited purposes, including purchase various luxurious personal items, such as a house, jewelry, and cars.
Some of these cases include twenty-two defendants led by Duluth resident Darrel Thomas who was charged in an $11.1 million PPP loan, nine individuals led by Rodericque Jarmaine Thompson who pleaded guilty to multiple bank-fraud conspiracies to obtain PPP loans, and Maurice Fayne who pleaded guilty to bank fraud and false statements in connection with a fraudulent PPP loan application for $3.7 million.
Visit here for more information about the COVID-19 Fraud Enforcement Task Force established on May 17, 2021, to combat and prevent pandemic-related fraud.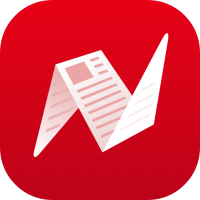 This is original content from NewsBreak's Creator Program. Join today to publish and share your own content.