ATLANTA, GA - Reading is an important skill that must be possessed by everyone—that's why we learn how-to-read at an early age. Reading for children can improve their cognitive skills and help throughout the process of cognitive development, such as the ability to think and understanding.
However, what happens if children have a reading issue? They will face academic, social, and emotional problems. They might also struggle with having low self-esteem and feelings of inadequacy. Therefore, Everybody Wins! Atlanta is created to help those children who have reading problems.
Everybody Wins! Atlanta, which was founded in 1997 by Arthur Tannenbaum, and his wife, Phyllis, is a nonprofit organization dedicated to improving the ability to read as well as building a love of reading in a student who is below the average level.
The nonprofit has a motto of: one child, one mentor, one book a time. Provides several programs including Power Lunch. In this program, a mentor will spend a half-hour in order to read out loud to the student during their lunch period.
Next, there is also a Storytime program where kindergarten, first, second and third graders will do a live storytelling performances.
The last program is Home Library Project. In this project, the organization provides books addressed to low-income families so that they can continue to read.
Since its inception in 1997, Everybody Wins! Atlanta has been partnered with various organizations such as the ASCENT project, Books For Keeps, Georgia Early Education Alliance For Ready Students (GEEARS), Get Georgia Reading, Page Turners Make Great Learners, and The Study Hall.
If you are interested to help them, you can participate through a volunteer program by clicking this link https://everybodywinsatlanta.org/volunteer-resources/ or donate to this link https://everybodywinsatlanta.org/donate/.
For more detailed information regarding the organization, visit its website at https://everybodywinsatlanta.org/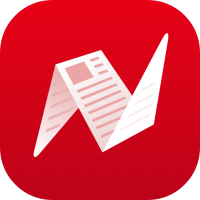 This is original content from NewsBreak's Creator Program. Join today to publish and share your own content.