ATLANTA, GA — The University of Georgia (UGA) hosted a unique student orientation through Dawg Camp Innovate, one of the Dawg Camp programs of UGA.
Dawg Camp in general is a nationally renowned orientation program of UGA that aims to give students the opportunity to not only meet other incoming students but also learn about the university, including the history and tradition.
Conducted in various fun and dynamic activities, Dawg Camp also showed the new students how a student's life looks like and what they need to know as the foundation for a successful college experience.
Especially for Dawg Camp Innovate, UGA wants to provide students the opportunity to launch big ideas and think out of the box. As a growing hub for innovation and entrepreneurship, UGA aims to promote big sky thinking to provide solutions for local and global issues.
On the orientation held on July 13 - 17, students were introduced to the Classic City that is showing UGA's innovation and entrepreneurship landscape, met UGA Entrepreneurship Program alumni, and even had dinner with the President of UGA Jere W. Morehead.
The 24 students who participated also gained various materials of experiential learning, campus involvement and design thinking explained by UGA and community speakers.
An intended pharmaceutical sciences major, Zion Brannon, who participated in the orientation said the reason why he chose Dawg Camp Innovate is that he wants to start a business and this program offers various courses in the business field.
"It's cool to make like-minded friends who are thinking the same way I am," he said.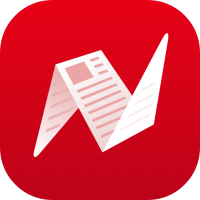 This is original content from NewsBreak's Creator Program. Join today to publish and share your own content.