ATLANTA, GA - There are plenty of ways to love your country—one of them is to learn their history.
If you are an Atlanta resident and want to know more about your beloved city. The Atlanta Historical Center is the best place to visit. Established in 1962. They aim to preserve and study Atlanta History.
Enjoy new stories and expand your insight into the city's Olympic and Paralympic history through Atlanta '96. Shaping an Olympic and Paralympic City museum. It will make you drown in AHC's special collection which is filled with iconic and unexpected objects.
Don't forget to visit the Cyclorama and Civil war exhibits where you can see a hand-painted age 132 years old, called The Battle of Atlanta. The three-dimension illusion on the painting will bring you onto the battlefield.
There is also Atlanta in 50 Objects galleries that display 50 things representing the city, such as Ralph McGill, Hank Aaron, The Atlanta Braves, Gone With The Wind, Coca Cola, John Portman, Fox Theater, Rich's, Georgia Tech, and more.
Furthermore, excellent quality from the Souper Jenny cafe and Bash coffee shop around the location will comfort you and make you feel even more comfortable during your time in the museum.
"The Atlanta History Center is comprised of a museum, Cyclorama, historical Swan House and Smith Farm. The museum has various exhibits containing a large Civil War exhibit. This exhibit allowed me to understand the Civil War in a unique way…by the various artifacts shown…and the short films that were shown throughout the exhibit. The Cyclorama was an interesting part of the Atlanta History Center. One of only 2 in the country, it depicted the Battle of Atlanta in a very unique way. I would recommend this Center to anyone interested in the History of Atlanta!" said Jamakin15 on Tripadvisor
For more detailed information regarding Atlanta History Center, visit https://www.atlantahistorycenter.com/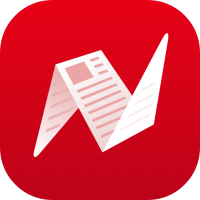 This is original content from NewsBreak's Creator Program. Join today to publish and share your own content.