ATLANTA, GA — Dirk Standen, a well-known fashion writer, will join Savannah College of Art and Design or SCAD, in fall 2021 as a professor of fashion marketing and management.
"He has incredible connections throughout the fashion industry and will be an advocate for our students as they embark on their careers," said Michael Fink, dean of SCAD school of fashion.
Standen served for ten years as an editor in the chiefofstyle.com, a growing media portal focused on runway reporting and fashion news. More than just work, Riccardo Tisci, Burberry's chief creative officer, said Standen's work on Style.com created the gold standard for fashion journalism.
His interest in SCAD started when he was working on a creative campaign for Cadillac and saw Paula Wallace, the president and founder of SCAD, as an honoree. Not only on that special occasion, but Standen also has heard about SCAD several times from other people, including her friend Nicholas Dine, who is a professor of industrial design.
Knowing SCAD's commitment to bringing a lifetime of industry experience to the classroom as part of helping its students pursuing their careers, Standen aimed to bring his knowledge and insight to help students in class.
The subjects that he will give in class are including the Future of Shopping: Retail Innovation for Customer Empowerment and Contemporary Issues in Fashion Merchandising. These subjects will not only help students understand how fashion houses work, but will also be able to identify emerging trends.
With his extensive experience in the fashion industry, Standen is also excited to help the students to understand how to launch and sustain a fashion brand and to prepare them for more opportunities in the fashion industry in the future.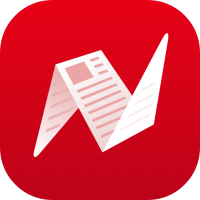 This is original content from NewsBreak's Creator Program. Join today to publish and share your own content.