ATLANTA, GA - Eileen Liu, a first-year student at the H. Milton Stewart School of Industrial and Systems Engineering or ISyE, has received her 2020 Clark Scholars.
A huge music fan throughout high school, Liu loved playing the violin and piano and came to engineering later.
Liu knew she didn't want to be a musician, and when she applied to universities she ultimately got into STEM schools. She got an email about her admittance to the Clark Scholars Program in the College of Engineering while deciding whether or not to join Georgia Tech.
She had never heard of the program before and it wasn't until David Torello, the program's faculty advisor and professor from the Woodruff School of Mechanical Engineering, directly contacted her that she realized it was a potentially huge opportunity.
Liu has now started considering what major to pursue after graduating Georgia Tech. She became interested in ISyE after doing some study and speaking with friends. "I loved ISyE due of its optimization focus," Liu said in an interview with Georgia Tech's website. She calls herself a perfectionist, so the thought of increasing efficiency appeals to her.
The Clark Scholars is more than just a scholarship. The program aims to develop well-rounded students in a multidisciplinary environment, based on the principles of study, service entrepreneurship, and leadership. Scholars enroll in business courses or CREATE-X, participating in social service, obtain mentorship, and join enrichment workshops.
Despite the fact that in-person activities were canceled due to COVID-19, the Clark Scholars continued to participate in online events such as the StrengthFinders program, a resume building class, and Q&A sessions with the Institute's current and past deans of engineering twice in every month.
The Clifton Strengths exam was part of the StrengthFinders program, which Liu found to be enlightening and helpful in identifying attributes she had never considered strengths previously.
Each of the four years of the Clark Scholars Program has its own set of objectives. The community project, which each batch completes collectively, is an important part of the program.
Attending college during the COVID-19 pandemic was a problem. It was tough for her to feel attached to Georgia Tech because she was taking virtual classes. However, having the Clark Scholars meetings, despite the fact that they were online, made her feel more at home in campus. Torello also held one-on-one meetings for every student on a monthly basis.
Liu is a part of the Chinese Student Association and Common Good, a service group that helps Atlanta High School students with tutoring and mentoring. She was the president of the National Chinese Honors Association in high school. She also took part in Clark Scholars activities.
Liu expects to have a more authentic college life when Georgia Tech resumes in-person classes this fall. She is excited to learn more about the ISyE course and to continue with the Clark Scholars program. She hopes to study abroad one day, either through ISyE's Summer Program in Europe or Summer Program in Asia, or at Georgia Tech-Lorraine in Metz, France.
Read more here.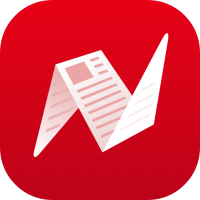 This is original content from NewsBreak's Creator Program. Join today to publish and share your own content.