ATLANTA, GA — Atlanta has plenty of restaurants, marketplaces, and cafes in that serve delicious sandwiches of different varieties at any time of day.
Atlanta Eaters shares a couple of recommended places that you should look into.
1. Chic-A-Loes
On the menu of this low-key East Point counter-café is a "world-famous" and outrageously large chicken sandwich. You'll get a sandwich with bun that won't be big enough to hold the super-sized, crispy fried chicken filet.
This Japanese supermarket, located beneath Wagaya Japanese restaurant on 14th Street in Midtown, sells ready-to-eat sandwiches like pork cutlet, katsu, and tamago sandwiches. Wagaya Grocery specializes in Japanese foods, candy, sake, beer, and spices, and also has a large assortment of Chinese and Korean goods.
3. Noni's
Half of the menu at Noni's Deli on Edgewood is devoted to enormous sandwiches. Try the meatball on toasted ciabatta with provolone cheese or the Grandfather on crushed pumpernickel bread with pastrami, braised red cabbage, Russian dressing, and Swiss cheese. Don't forget to order the garlic fries.
Sean's is a place to-go for sandwiches in Atlanta at any time of day, featuring a salmon mousse club, a pig backside grilled cheese sandwich covered with blueberry sauce, and bacon, egg, cheddar, and apple panini, with outlets in Midtown and Candler Park.
Ticonderoga Club, which serves the classic Ipswich, New England-style fried clam wrap covered with tartar sauce and garnished with Cape Cod chips, is another Krog Street Market sandwich item. The Yankee BEC, delivered on a toasted sesame seed kaiser roll, is another must-order sandwich on the list.
More recommended sandwiches places here https://atlanta.eater.com/maps/best-sandwiches-atlanta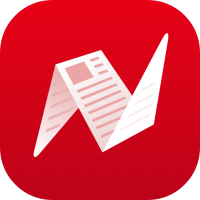 This is original content from NewsBreak's Creator Program. Join today to publish and share your own content.