ATLANTA, GA - Walton High School announced the 2021 Powder Puff program. This program is an annual event where women from each grade level competing in a flag football tournament.
Men can also join the fun by registering as coaches or cheerleaders. According to the schedule, the game will begin on Friday, September 17 at Raider Valley.
The committee will select the first 35 girls who submit their applications, you have to submit the application no later than August 6, 2021.
Parents and guardians have to sign the registration as well and pay $20 via Venmo to @Walton-SLC. The selected applicants will be announced on Walton High's website on August 7.
Here, below are the requirements for players before they begin their practice:
1. Use uniform consists of black shorts, socks, and athletic shoes.
2. The Committee will provide Powder Puff T-shirts, which will be different for each player according to their grades. For example, seniors will get red and freshmen will get orange.
3. Mouthpiece is mandatory and will be checked before every game.
4. Attend mandatory meetings on August 11 at 7:30 in the information center.
5. You have to attend every scheduled practice, if you're not, you will not be able to play the night of the game. Captains from each team have to inform Mrs. Winokur if there are any changes.
If you want to register as a coach or cheerleader, these are the requirements:
1. Complete your registration and submit it online before August 6.
2. Parents and guardians have to sign the online registration form
3. Venmo $20 to @Walton-SLC before completing your registration
4. The selected applicants, of coach and cheerleader, will also be announced on Walton High's website on August 7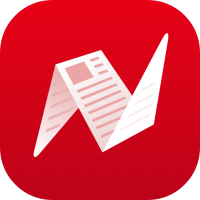 This is original content from NewsBreak's Creator Program. Join today to publish and share your own content.