ATLANTA, GA - Georgia Forestry Commission announced changes on the outdoor burn notification system, the changes were made under Senate Bill 119, GA code section 12-6-90. The news was posted on Cherokee County Facebook page on July 27.
The rules stated that a person, firm, corporation, or association are no longer need to notify the Georgia Forestry Commission if they intend to burn debris consisting of natural vegetation outdoor.
According to The Georgia Rules for Air Quality, open burning is any outdoor fire activity where the combustion waste is released directly to the open air without media such as a chimney, duct, or stack. The activity may require permits in certain situations.
To eliminate the risk of open burning the government suggests the burners remember the "S-S-T-A-R" formula:
S: Space – do the open burn activity at least 25+ feet away from the woodlands
S: Space – do the open burn activity at least 50+ feet away from structures building
T: Time – do the activity only from sunrise to sunset
A: Attendance – burners must be responsible to be on the location until the fire is extinguished
R: Reasonable precautions – Make sure to bring tools to prevent escaped fire accident
The tools could be pressurized water, natural barriers to contain fire made from soil, rocks, or bricks. Or hand tools such as a shovel, or garden hoe.
Burners also have to pay attention to the weather, avoid extreme days with low relative humidity and high winds, and also avoid high fire danger designation.
Local burning law may be more restrictive than any other region in the state, in addition to this, restrictions in 54 northern Georgia counties from May 1-September 30, conducted by the Environmental Protection Division summer continue to be in effect.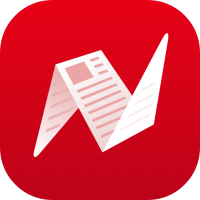 This is original content from NewsBreak's Creator Program. Join today to publish and share your own content.