ATLANTA, GA—Dekalb County School superintendent Cheryl Watson-Harris posted a message at the school county's website on July 26 to celebrate the first day of school that will begin in August.

Harris mentioned four points in her message, including safety protocols, summer leadership conference, US Secretary visit, and the school plan for next year.

Harris stated that all students and staff must prioritize their health, and follow strict health protocols because of the ongoing pandemic waves. Masks are still required in all school buildings and also while riding buses. Harris reminds parents and guardians to also implement the health protocols for their children.

She also thanked the assistant principals and other schoolhouse leaders for coming to the DCSD's Summer Leadership Conference. The conference aimed to prepare leaders with a strategic plan to strengthen the community and culture for the new school year. Harris is committed to ensuring all students to be successful with the access they provided.

Harris mentioned US Secretary of Education Dr. Miguel Cardona will visit the school. She stated that the visit represents how large the community of Dekalb School is, and she thanked the government for their support to the institution and she is looking forward to continuing work alongside Cardona and his team.

And on the last point, she talked about Dekalb County comprehensive master plan that will be discussed at the town hall meetings from August 17 until 31. The plan consists of the school's evaluation, administrative facilities, and infrastructure to support the district's educational mission.

During the meeting, they will gather data from the school facilities, where they will examine which part needs priority development for the next project of Educational Special Purpose Local Option Sales Tax.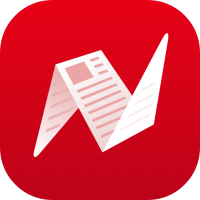 This is original content from NewsBreak's Creator Program. Join today to publish and share your own content.