ATLANTA, GA - Douglas County Animal Services (DCAS) shared the news of their animal shelter closure on their Facebook page.
The decision to close was made because they want to prevent the spread of Kennel Cough disease.

Kennel cough is a contagious infection that affects upper respiratory organs and is often found in dogs housed in kennels. The DCAS implements many cautions and health protocols at the shelter to contain the virus and prevent other pet shelters to be infected.

Kennel cough symptoms take 10 until 14 days to appear in animals' bodies, even though the virus can easily be treated by antibiotics, the DCAS is very committed to preventing it from spreading, because it can affect others by simply breathing in the same room.

Animals that are showing symptoms are immediately being taken care of by medical treatment.

To continue the already well-prepared plan, the DCAS also implements mandatory rules of all animals arriving at the shelter will be examined for kennel cough symptoms and get a vaccine shot if necessary.

However, the vaccination history of most animals that come to the shelter is currently unknown.

The closure period lasted for 5 days, from July 16-21, they used the time to deep clean the place and quarantining the animals.

As of right now, the shelter is still unavailable for the public and only accepts appointments for cats adoption only, dogs adoption is closed until further notice. The given time for the adoption process at the shelter is 30 minutes.

People who want to visit and adopt animals at the shelter can still come by booking an appointment at https://DCASAppointments.as.me/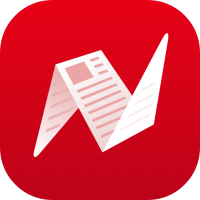 This is original content from NewsBreak's Creator Program. Join today to publish and share your own content.