ATLANTA, GA - Henry County Board of Education announced via their Facebook page on July 19, encouraging parents and guardians to register their child for the first day of school online on www.BeReadyDayOneHenry.com.

This process will save you time and effort because it replaces all the paperwork for parents to fill on the first day of the school year.

The website also accommodates parents and guardians to:

1. Complete the annual updates and verification process
2. Register a kindergartner to enroll for the first time in Henry County School
3. Register any school kids for the first time in Henry County School
4. Returning to Henry County School after being in a different institution for awhile

The open house schedule for the 2021-2022 school year are:

- Monday, August 2 from 3:00 p.m until 7:00 p.m and at 1:00 p.m until 5:00 p.m
- Tuesday, August 3 from 12:00 p.m until 4:00 p.m

The first day of school will begin the next day after the open house on August 4th, 2021.

To enroll kids for the first time, Henry County School will need some of the parent's personal information including, address, phone, work, and cell phone numbers, demographic, medication information, and transportation selection options.

After that, they also need to upload the required documents to avoid waiting in line at the school they are registering. The documents are:

- The child's birth certificate
- The child's complete examination certificate for an eye, dental, ear, and nutrition
- The latest Georgia immunization form
- A copy of the parent's active ID from the government
- Lease agreement, property tax statement, or affidavit of residency
- The latest utility bill.

For further information or additional support, please contact Henry County Schools Welcome Center, located at 166 Holly Smith Dr, McDonough, GA 30253, at 770-957-3945 or email OLRsupport@henry.k12.ga.us.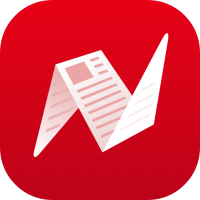 This is original content from NewsBreak's Creator Program. Join today to publish and share your own content.