ATLANTA, GA—With the fast-approaching school year, Hall County Sheriff's Office invites people to join the county's school as a school crossing guard, there's no limited gender for this position, men and women can apply as long as they meet the requirements.

This part-time school crossing guard salary ranging from $18 to approximately $23 per hour, and some of the responsibilities for the position are:

- Stopping traffic while guiding children and parents to their designated school

- Leading school buses and traffic to the main traffic flow

- Maintain vehicle ad traffic to flow smoothly during drop-off and pick-up hours

- Giving directions to people

- Regular attendance

- Always present in the crossing area during work times

- Perform other related duties

- Be alert at all times

- Work in a safe manner

Materials and equipment used in the job include a whistle, safety vest, hand-held stop signs, traffic cones, and uniform given by the department.

There's no prior experience needed, but the applicants need High School Diploma or G.E.D and Georgia Driver's License to apply for this position.

During work hours, the selected applicants must be able to remain in the same position, such as sitting and standing. Flexibility, such as bending the body downward and forward, twisting the waist, maintaining balance to prevent falling, lifting things up to 10lbs repetitively using hands/arms/legs are needed.

Selected applicants must educate themselves about laws and safety principles, basic first aid, understand traffic signals and hand signals, and whistle.

Additionally, the school crossing guards also have to keep their stamina, meet deadlines, operate the equipment greatly, and stay organized.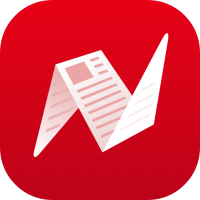 This is original content from NewsBreak's Creator Program. Join today to publish and share your own content.