ATLANTA, GA - Cherokee County School District announced via its Facebook page on July 21 that it is currently seeking full-time school bus drivers for the upcoming 2021-2022 school year.
The position offers many benefits, including a full-time payment for part-time work, a great work schedule, and a wonderful environment for work and connects with people.
Some of the duties and responsibilities for this position are giving safe and proper transportation for students as arranged by the Division of Transportation and take part in training programs to increase skills related to the job assignments.
During driving, drivers are expected to carefully use the correct lights and warning signals, prioritize the safety of staff and students at the bus before continuing the route, following the proper way for loading, unloading, and crossing highways, be able to maneuver the bus including backing and using mirrors, and maintain proper speed limits.
Drivers must also maintain communication to ensure a safe environment, from thoroughly conduct inspections before and after trips, helping students to understand the safest way of their assigned route, properly greet students and teach them to properly use seat belts, to controlling student behavior.
They must also review the developments of current literature and technical source information related to the job responsibilities while following the federal laws and school policies.
The minimum requirement for this position is a Valid Georgia Class B CDL Drivers License with S & P endorsements. The contract will last for 182 days, and the selected applicants will need to report to the director, transportation coordinator, and routing.
Candidates can visit www.CherokeeK12.net for further information and see the detailed criteria on https://bit.ly/CCSDbusdriver. If you have any questions, you can reach out to CCSD Recruitment Coordinator Lindsay Bowley at Lindsay.Bowley@cherokeek12.net and 770.704.4256.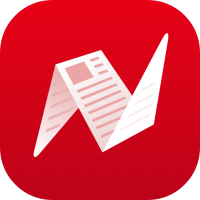 This is original content from NewsBreak's Creator Program. Join today to publish and share your own content.