ATLANTA, GA — City of Decatur invites people to apply as a part-time Afterschool Counselor in the City of Decatur Children & Youth Services division. The role will begin on August 3, after three days of orientation from July 27 until July 30.
Counselors will lead students in various stimulating activities for children in the school buildings across Decatur. The activity will stress the subject of leadership, emotional and social learning, STEM and cultural competence.
Afterschool Counselor works from 2 p.m or 2:30 p.m until 6:15 p.m on school days from August through May. Some additional hours on Tuesdays and Saturdays might be applied for meetings and professional development.
The hourly rate for this position is $14.00 until $15.00 per hour.
If you're interested in this position you can apply online by visiting decaturga.com/hr/page/current-job.
Here are some of the Major Responsibilities and Duties of an Afterschool Counselor in Decatur:
- Counselor is responsible for giving lessons to children based on their age that contains educational and cultural activities.
- Supervise children during activities and play
- Make sure to build a positive environment for healthy development.
- Maintain positive communication to parents and guardians of the children
- Be the representative of Decatur Children and Youth Services division on field trips, special events and program-wide activities.
The minimum requirements for this position are :
- Must possess a high school diploma with experience working with children and youth.
- Have good interpersonal, leadership skills and passion to work with children.
- Certified in CPR and first aid, or be able to get a certification. Willing to work in extreme weather for extended periods of time.
- Have the ability to see, hear, squat and twist for extended periods of time.
- Must be able to lift and carry things up to 50 pounds. Be professional and passed a criminal background check.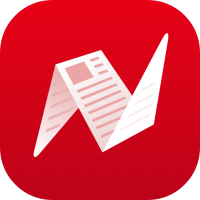 This is original content from NewsBreak's Creator Program. Join today to publish and share your own content.