ATLANTA, GA - A 50-year-old man from Douglasville, Georgia, Tyrone Baldwin. Receive a heart transplant at Emory University Hospital and become the 1,000th patient in the hospital's history. The milestone also marks Emory Healthcare as the first health care in Georgia to reach this number.
Baldwin received the transplant in May and left the hospital less than three weeks later after staying for four months. He left the hospital with a new beating heart and a new day to look forward to.
"The first thing I want to do, I want to sleep in my own bed, have a nice dinner and go visit my grandmother, who is 90 years old," says Baldwin.
Baldwin was first diagnosed with heart failure in 2015 at 44 years old. He swiftly falls for the Left Ventricular Assist Device (L-VAD) candidate. Doctors implanted a mechanical pump that helps the main organs-pumping chamber-pump blood to the rest of the body.
Divya Gupta, MD, medical director of advanced heart failure and heart transplant at Emory Healthcare, said: "Mr. Baldwin's ability to have a high quality of life following his heart transplant is excellent, this is a success story, but much work remains to be done in order to bridge the health disparities gap."
Gupta also stated that heart failure affects African-Americans more than any other race in the United States. She further said that Emory has made increasing progress to put people of color in the patient pool for their benefit.
"A minority of African Americans who are eligible receive a heart transplant. We know there are many more out there who could use this lifesaving procedure. They need to know we are here for them." said Gupta.
Since the heart transplant program began in 1985, Emory University Hospitals once celebrated their half milestone of 500 heart transplants in 2008. From then to 2021, the surgeons will double the number to 1,000 in just 13 years.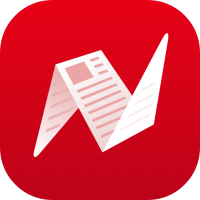 This is original content from NewsBreak's Creator Program. Join today to publish and share your own content.