DULUTH, GA - In early July, the Planned PEThood of Georgia team received a report of a car accident that knocked down a utility pole, causing the electricity to go off for almost a day. On the other hand, there are some animals that had traveled from rural county shelters for urgent medical care through our Go Fix Georgia program.
The night before, there were 13 cats and dogs that came from Newton County Animal Shelter. That day, 27 cats and dogs from the Habersham County Animal Shelter just came and waited in the parking lot during the electricity block.
The vets were torn on whether to cancel the 40 surgeries for the day or continue the surgeries in the dark. However, they decided to immediately pack the perishable vaccination to be moved to their own private storage to avoid thousands of dollars vaccination perish first.
The Planned PEThood team then cleaned and took care of the cats only by using flashlights without air conditioning, but the cooler weather helped. Phones and computers are now working well during that time.
Meanwhile, pets in the worst condition still should go through surgeries they have planned before. The team immediately contacted someone to loan generators, fans, and battery-operated lanterns. Reliable fosters and volunteers also came to help.
The team managed to start surgery an hour later while volunteers worked on evacuating patients. Cooler weather also worked in hand to keep the patients comfortable to sit in the parking lot.
While the condition is not ideal for surgery, the Planet PEThood of Georgia managed to save all animals in need of surgery, including the emergency surgery for eye removals.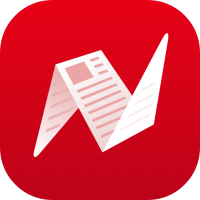 This is original content from NewsBreak's Creator Program. Join today to publish and share your own content.