ATLANTA, GA — Drawchange Inc., a 501(c)(3) non-profit organization devoted to empowering impoverished children via the use of art therapy-based programming, expects to improve self-esteem as well as thinking skills to assist the children to become better cope with their daily pressures.
The organization provides several programs in order to empower and igniting the passion of learning in the world's children. The programs include teaching children to gain skills that foster self-esteem, imagination, collaboration, empowerment, creation, dream-building, as well as stress relief.
Children of five to ten years old can join the Drawchange Interactive Kids Art Club event that will be held virtually starting from 4 p.m. to 5:30 p.m. In this program, they will be guided by Drawchange trusted art teachers.
All projects are created based on their core competencies. The core competencies are imagination, collaboration, dream-building, empowerment, self-esteem, creation, and stress relief.
The organization also initiated a product called Drawchange Blueprint that enables anyone across the world to implement its program. Through Drawchange, children will learn to depend on the non-profit consistency and are re-enlivened to pursue their dreams.
Outside the U.S., Drawchange will focus on poverty-stricken children. Meanwhile, in the US, Drawchange has a focus on homeless as well as refugee children who are at the ages of five to ten. Currently, Drawchange has reached 11,000 children and the number is still growing.
Drawchange provides several opportunities for those who want to give their support for Drawchange, such as fundraising for the US programs, volunteer your time, donate financially, donate art supplies, become a sustaining member of Drawchange, or even join the Drawchange Board of Directors.
For more detailed information regarding Drawchange, visit its website at https://www.drawchange.org/.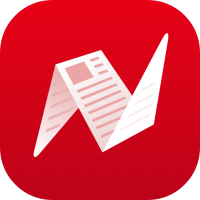 This is original content from NewsBreak's Creator Program. Join today to publish and share your own content.