ATLANTA, GA — Business expos are great to meet new people, promote your company, and getting inspiration. To maximize these networking events, you have to approach this with extra preparation so you can gain the best opportunity and partnership.
Check out these tips below to keep in mind when attending business expos:
1. Make a Dynamic Display
Use bright colors and graphics to stand out if you're presenting at the expo, make your display eye-catching and engaging. Giveaway with gifts that are unique and relevant to the attendees and motivate them to win can be a great crowd-pleaser. Prepare your knowledge well so you can answer questions and make sure to greet anyone who visits the booth.
2. Talk to New People
It's easy to get carried away and while trying to catch up with old friends and colleagues networking events. However, to get the most out of a networking event, you have to put yourself out there and meet new people. Identify people you want to meet before the event, and do some research to find a topic for a conversation. Congratulate them on recent business achievements or ask questions about a new project they announced.
3. Schedule Follow-Ups Right Away
Many networking event attendees never actually follow up with the people they meet. To avoid potentially losing out on important connections and valuable friendships, follow up right away to schedule a meetup. Make yourself available, and schedule some free days following the event to reach out to these new people.
Be professional and take care of any promises you made during the event right away. Whether it is sending more materials, sharing an article or contact information for another person, or a call to schedule a demo, you need to follow through or it might dull the relationship before it even starts.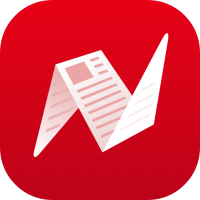 This is original content from NewsBreak's Creator Program. Join today to publish and share your own content.