ATLANTA, GA - Everyone can experience mental health problems, from light to severe. There are several factors that can affect someone's mental health, such as biological factors (genes or brain chemistry), trauma or abuse, and family history of mental health problems.
Mental health includes our psychological, emotional, and social well-being. It affects how we think, feel, and act. It also helps how we handle stress and make choices. Mental health is important at every stage of life, from childhood and adolescence through adulthood.
People with mental health problems might need help from a third party to get their life in order again. There are several recommended non-profit organizations that handle drugs and domestic violence problems and assist mental health recovery programs in Atlanta.
1. Metro Atlanta Recovery Residences Inc. (MARR)
MARR Addiction Treatment Centers specialize in treating individuals whose lives have been destroyed by addiction. Relying on 45 years of experience in the treatment industry, MARR identifies each individual's underlying issues and uses clinically proven techniques to treat them.
2. One Step at A Time Recovery Program Inc
One Step at a Time is a six-month residential substance abuse program in the Atlanta area. It strives for healing and behavioral change and has a sincere desire to support people as they practice and develop their sober lifestyle, and continue to grow mentally, physically, spiritually, and socially.
3. Partnership Against Domestic Violence (PADV)
The mission of PADV is to end the crime of intimate partner violence and empower its survivors. PADV educates the public on the dynamics of intimate partner violence, promotes healthy dating relationships, offers safe shelter for women and children, restores the mental strength of the survivors and creates an effective and coordinated community to partner violence.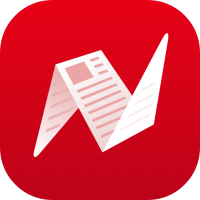 This is original content from NewsBreak's Creator Program. Join today to publish and share your own content.