ATLANTA- The National Polycystic Ovary Syndrome Association is a nonprofit organization for patient support and advocacy globally. They want to minimize the cause of women and girls with PCOS, it serves more than 50,000 members.
Polycystic ovary syndrome (PCOS) is a condition that influences a woman's hormone levels. Women who have PCOS resulting higher-than-normal amounts of male hormones. This hormone disproportion causes their body to pass menstrual periods and makes it harder for them to get pregnant.
The nonprofit aims to increase public awareness regarding this issue, as well as assisting both, girls and women with the condition to overcome their symptoms and lower their risk for life-threatening related ailments including diabetes, cardiovascular disease, and cancer.
They also provide support for women and girls who suffer from it through the nonprofit organization website, events, television shows, online support network, PCOS grants, health screenings, local area support groups, radio shows, and PCOS Challenge® Expert Series.
Interested parties can also join several events, hosted by the organization such as PCOS Awareness Weekend 2021 Philadelphia, Rise to the Challenge PCOS Gala, Awards Dinner and Silent Auction, PCOS Awareness Symposium 2021 - Philadelphia. All of them will be held in September 2021.
Meanwhile, the nonprofit organization also offers a volunteer program with volunteer opportunities, including general volunteering, communications, technical, copy or article writing, copy editing, development, and fundraising, project, program or event management, and more.
If you are interested to support the PCOS Challenge you can donate by visiting this link at https://pcoschallenge.org/giving/ and visit https://pcoschallenge.org/ to learn more about their activity and program.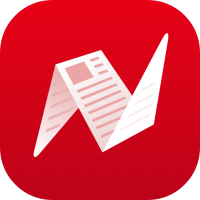 This is original content from NewsBreak's Creator Program. Join today to publish and share your own content.