ATLANTA, GA — Women Veteran Social Justice, or WVSJ, is a 5013c nonprofit organization intended for women veterans, which is based in Atlanta, aims to support military and veteran women all over the country.
The nonprofit focuses on women's experiences when they are in the military service and after their military transition.
WVSJ engages with digital literacy, human rights, senior leadership training and development, and veteran-benefit advocacy when at the same time informing, as well as respecting the service and sacrifice of military women of every era and every service branch.
The organization provides several programs as well as virtual learning such as experiential mentoring chances that aim for emerging and advancing leader identification, build sustainable successful entrepreneurial chances as well as utilizing multiple disciplines and concepts to successfully transition women veterans to sustainable C-suite and B-suite level business roles, in order to support the women veterans.
In addition, WVSJ also offers a self-care program in assisting veteran women to take care of their physical, mental, as well as emotional needs with yoga, wellness events, mental health support services, and artistic expression. Events were created to maintain unity and a sister to assist develop a positive impact network.
The Congressional Medal of Honor Society for the 2020 Citizen Honors Award Community Service as an Honoree has acknowledged WVSJ's philanthropy and impact. Also, they received the GA Department of Behavioral Health & Development Community Service Awardee 2019.
If you are interested in supporting WVSJ, you can donate by clicking this link here.
For more detailed information regarding Women Veteran Social Justice, visit its website here.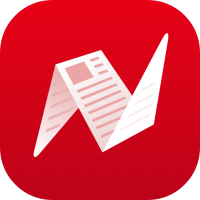 This is original content from NewsBreak's Creator Program. Join today to publish and share your own content.