ATLANTA- Metro Atlanta Recovery Residences or MARR is a nonprofit organization that offers long-term residential addiction treatment both for men and women.
MARR Addiction Treatment Centers are devoted to driving lasting recovery from drinking alcohol, as well as drug-addicted, for individuals and families. They do recovery treatment through intensive, high-quality, gender-specific rehab programs.
This nonprofit received the accreditation granted by The Joint Commission, as well as a member of the National Association of Addiction Treatment Programs (NAATP) and fully licensed under the laws of the state of Georgia.
MARR aims to assist clients to identify the core issues behind their decision to consume drug and alcohol abuse as well as to get rid of the chains of addiction.
MARR provides three treatments for helping their clients. The three treatments are treatments for men, treatment for women, and treatment for professionals.
The Men's Recovery Center (MRC) will guide men into a balanced lifestyle and on the way to recovery. In this treatment, MARR uses community living as a therapeutic tool in order to teach real-world recovery skills. MARR identifies every individual's underlying issues and uses clinically proven techniques to treat them.
The Treatment Team is consists of a Board Certified psychiatrist, master's level clinicians, licensed, family therapists, certified addiction counselors, and nursing staff.
Next, as research has found that women face more hindrances than men when seeking addiction treatment, MARR provides a different location for men and women.
The Traditions Recovery Center for Women combines a Disordered Eating (DE) Program addressed for those who are appropriate and provides specialized groups as well as treatment modalities to meet needs that are specific to the female population.
Meanwhile, MARR's Recovering Professionals Program gives intensive residential addiction treatment for skilled and licensed professionals.
The program offers a series of care for professionals that in crisis, including long-term monitoring as well as advocacy services that will last up to 5 years. MARR also has a Psychiatrist that specializes in Addiction to supervise all its medical care.
For more detailed information about MARR, visit its website at https://www.marrinc.org/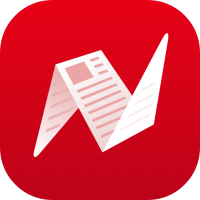 This is original content from NewsBreak's Creator Program. Join today to publish and share your own content.