ATLANTA, GA — Firefighters successfully prevented fire from damaging business location at 5965 Buford Highway NW in Norcross in the early morning, July 13th, 2021.
Around 2 a.m., a call to 911 reported fire from across the street, and firefighter crews arrive to confirm fire from one front of a mall.
The crew immediately attacked the flames from the front parking lot while foreground operations were established with large hose lines to be connected to fire hydrants. A ladder is extended to put a bucket in the air and a large amount of water was applied to the roof to extinguish the fire.
As the flame was extinguished, search crews immediately search around the left and right of the fire unit. No extension of fire was found and there was no victim in the location, and the crew continued on completing the extinguishment.
A secondary search was also performed to confirm that there were no extensions of fire nor victims in the first search.
Damage from the fire was found inside the fire unit and toxic gases were measured to check whether the fire impacts the quality of air inside the business. Positive pressure ventilation (PPV) fan was immediately used to replace the gases inside the business until they reached safe levels before the business is operating back to normal.
Later on, the Rapid Intervention Team (RIT) secured utilities and helped any personnel that may potentially been in danger. They also went through check-ups to ensure their vital sign is not injured before returning to their service.
Until now, the investigation is conducted to find fire cause and determination. Updates and information on this problem will be provided by the fire department as the investigation finishes.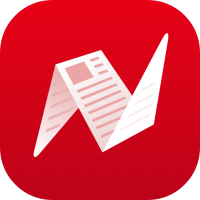 This is original content from NewsBreak's Creator Program. Join today to publish and share your own content.