ATLANTA, GA — The Development Impact Fee Advisory Committee or DIFAC is holding an impact fee public meeting tomorrow. This is a one-hour webinar held virtually on Zoom. It will be held on July 14 from 2pm - 3pm
According to them, "Impact fees are a one-time fee by a local government on a new or proposed development project to pay for all or a portion of the costs of providing public services to that new development."
The event is held as the city needs help to update Atlanta's impact fee program. And they need the public to share their thoughts and ideas on it.
The Department of City Planning stated the reasons people should care about impact fees. Impact fees can be used to promote affordable housing and economic growth. And they can compensate for the impact of new constructions.
They said that the fees help fund public safety facilities, including fire and police stations, and security cameras. They can be used to fund transportation improvements such as the road and sidewalks.
The event will start with the adoption of the agenda, then the adoption of meeting minutes. There will be a public comment reading at 2:10pm
The main event will occur at 2:20pm for 40 minutes. In this session, there will be four events that will happen. There will be a Staff presentation of the Transportation Impact Fee Equity Analysis. Then the sharing of reviews or comments from the Committee.
A voting poll will come next to determine the equity of 2021-2025 CIE Transportation impact fees. And an announcement will close this session. The meeting will then be adjourned at 3pm
Four members of the DIFAC will attend the meeting. They are Jim Brown, Kevin Green, Malloy Peterson, and Roderick W. Teachey. And the Chair of the DIFAC, Malloy Peterson.
Go here to register. For more information, email coaimpactfees@atlantaga.gov, or visit https://www.atlantaga.gov/government/departments/city-planning/impact-fee-update.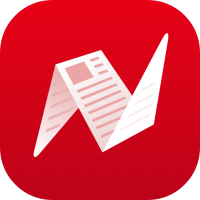 This is original content from NewsBreak's Creator Program. Join today to publish and share your own content.