Christina @ wocintechchat.com/Unsplash
ATLANTA, GA — Blackstone LaunchPad declared that it has expanded its access for entrepreneurship and skill building program to students at Clark Atlanta University, Morehouse College and Spelman College. The foundation will supply students at these three historically black colleges and universities or HBCUs with the resources, networks and opportunities to support their entrepreneurial ventures and career ambitions.
United Negro College Fund Inc. or UNCF, the largest scholarship provider for students of color, also helped to develop and support Blackstone LaunchPad's expansion to these HBCUs. This expansion is the latest step in the Blackstone Charitable Foundation's venture to ensure that entrepreneurship training and skill-building—such as cultivating business astuteness and creative problem solving—are available to a more diverse set of students.
UNCF President and CEO Michael L. Lomax stated that this is an exciting venture that opens opportunities for the HBCU campuses and their students. They are especially pleased that Blackstone LaunchPad will now be available for students at the Atlanta Universities Consortium schools.
He also added, "We look forward to continuing our partnership and introducing Blackstone LaunchPad to additional HBCUs across the United States. Advancements like this enable our students to make their talents grow exponentially and open doors they could never have dreamed of even peering through previously."
The President at Clark Atlanta University or CAU, George T. French Jr., also said that if everyone on the CAU campus can understand and develop an entrepreneurial mindset with design thinking at its core, they could develop an ecosystem of innovation and entrepreneurship that would anticipate and solve institutional problems and challenges more effectively and efficiently.
Furthermore, Blackstone LaunchPad will facilitate access to a global network of mentors and advisors, deliver proven startup resources and offer unique virtual and physical convening opportunities for these students. Students will also have the chance to participate in pitch competitions, fellowships and live speaker series. The support from partners, such as Future Founders, UNCF, Startup Grind and Techstars, also helps the Blackstone Launchpad provide support for students to graduate ready to succeed in their desired career.
Amy Stursberg, Executive Director of the Blackstone Charitable Foundation, expressed her excitement for supporting these students at the HBCUs through the foundation. "This expansion is an exciting step toward broadening our commitment to fostering greater entrepreneurial skillsets for underrepresented communities to help these students go further, faster," she concluded.
This alliance is part of the Blackstone Charitable foundation's $40 million commitment to expand Blackstone LaunchPad to higher-ed institutions that have a majority diverse population or are serving under-resourced communities. It began with a $5 million expansion in January 2021, bringing Blackstone LaunchPad's network and resources to six additional campuses in the University of Texas system, designated Hispanic Serving Institutions, demonstrating a continued commitment to increasing diversity in student entrepreneurship and the development of skills for career mobility in 21st century jobs. Blackstone LaunchPad is currently available to over 900,000 students at thirty schools in the U.S. and Ireland and will increase its program to seventy five campuses over the next five years.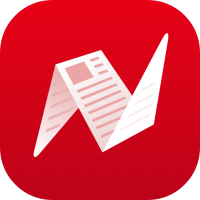 This is original content from NewsBreak's Creator Program. Join today to publish and share your own content.