Jilbert Ebrahimi/Unsplash
ATLANTA, GA — The City of Atlanta has announced that the Department of Public Works or DPW Office of Solid Waste Services will be closed due to the Independence Day celebration week on Monday, July 5, 2021.
The committee will not be conducting residential solid waste services, including garbage, recycling, yard trimmings or bulk collections. The schedule has been revised to include a one-day delay throughout the holiday week, beginning with services scheduled on Monday. Customers whose regular collection day is Friday, July 9 will receive collection services on Saturday, July 10.
The Department of Public Works Office of Solid Waste Services provides environment maintenance service through offered programs, such as New Collection, Backyard Pick Up, operation clean sweep and more.
New Collection Service covers Household Garbage, Recycling & Yard Trimmings. The service is available weekly. The residents should place their containers on the curb by 7 p.m. the previous day and remove them from the curb by 7 p.m. on collection day.
Backyard Pick Up Service covers the residents who are 70 years of age or older, live alone and physically incapable of placing the garbage at the curb. In order to receive the service, elder residents should provide a licensed Physicians' certified statement stating such a person is physically incapable of placing the garbage at the curb.
Keep in mind that if City of Atlanta trucks cannot enter the backyard for collection, the customer cannot get backyard service.
Operation clean sweep has recently conducted as a proactive measure to keep the communities clean and safe as the committee navigates through the COVID-19 Pandemic. Solid waste service partnered with City Council members determining areas needed to de-litter and conduct proper grass cutting.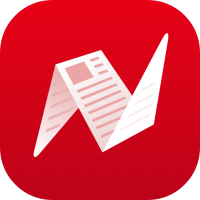 This is original content from NewsBreak's Creator Program. Join today to publish and share your own content.