RhondaK Native Florida Folk Artist/Unsplash
ATLANTA, GA — Arts District Plaza at the intersection of Peachtree and 15th Streets begins to be upgraded on its southeast and southwest corners as new lighting, seating and landscaping are begin to be established.
The improvements will include new seating, new landscape and hardscape upgrades. A space that accommodates programming activities will also be installed, sponsored by Midtown Alliance and Colony Square's developer North American Properties.
The Plaza's northwest and northeast corner are home for the Woodruff Arts Center and First Church of Christ Scientists respectively. The southeast corner's outer edge will be repurposed in support of the new Building 500, a Jones Day's new six-story office building at Colony Square.
In the southwest corner, there will be new lighting, casual seating and wider green areas. At the center of the space, there will be the Sabine Woman, a sculpture by Dorothy Berge created in 1968 that is returning to Midtown.
This corner's improvement will match with Cousins Properties' site improvements initiative to 1200 Peachtree Street, the building that now serves as Norfolk Southern's headquarters. Cousins' initiative to improve the site follows Norfolk Southern's decision to move to its new campus on the southern end of the district. Cousins' will also renovate an existing structured covered walkway that connects to the Promenade building nearby.
"Upgrades to Arts District Plaza have been more than a year in the making," said Ginny Kennedy, director of urban design at Midtown Alliance. "New landscaping, lighting, seating and art will add to the energy of Midtown's creative epicenter and enhance connectivity with adjacent developments. We are excited to welcome the Sabine Woman back to Midtown where her bold presence on Peachtree Street will put an exclamation point on the Heart of the Arts."
See the details of the southeast corner's improvement progress at https://www.midtownatl.com/project/15th-street-arts-district-plaza-se-corner.
See the details of the southwest corner's improvement progress at
https://www.midtownatl.com/about/news-center/post/june-2021-drc-recap-1200-peachtree-st-to-see-site-improvements.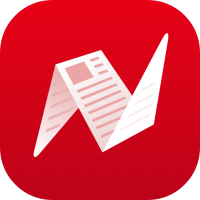 This is original content from NewsBreak's Creator Program. Join today to publish and share your own content.