ATLANTA, GA — Burlington Financial Group, LLC, Katherine Burnham, Sang Yi and Richard Burnham have entered into a consent judgment with the State of Georgia and the Consumer Financial Protection Bureau to resolve allegations that they violated the Telemarketing Sales Rule, the Fair Business Practices Act and the Debt Adjustment Act in the state of Georgia.
According to the Attorney General and the Consumer Financial Protection Bureau, Burlington allegedly targeted financially vulnerable consumers, many of whom were elderly, through telemarketing solicitations that falsely promised that its services would eliminate credit card debts and improve their credit scores.
Burlington reportedly took hundreds of dollars in advance payments for its "debt validation" service, but then deceived clients about the program's outcomes, leaving them with higher debts, worse credit ratings and, in some cases, exposing creditors to litigation and bankruptcy.
Since at least 2015, the firm has issued monthly postal solicitations to Georgia residents in an attempt to persuade them to purchase "Credit Card Relief Program" services, which claimed would result in savings on credit card balances. According to the Complaint, the letters contain a number of misleading assertions, including misrepresenting the company's identity and location and inventing a debt "savings" for the customers that have no foundation in fact.
Burlington is also accused of violating each of the three major provisions of Georgia's Debt Adjustment Act. Debt adjustment businesses in Georgia are not allowed to charge clients more than 7.5 percent of the cash they deposit with them each month for distribution to their creditors. Georgia law also requires debt adjustment firms to pay any funds received from customers (less the permitted fees stated above) to the consumer's creditors within thirty days after receipt. Burlington, on the other hand, allegedly failed to distribute any of the money collected to consumers' creditors.
To safeguard customers, debt adjustment firms must keep a separate trust account for customer cash as well as particular insurance coverage. Annually, the Attorney General's Consumer Protection Division must receive copies of these audits and insurance policies. Burlington, too, is said to have disobeyed these requirements.
Finally, Burlington is accused of misrepresenting itself as a provider of "credit repair" services to customers. Georgia law prohibits the use of credit restoration services.
The Consent Judgment compels Burlington to stop doing business in Georgia forever and pay the CFPB $150,000 in civil penalties, with $15,000 going to the state of Georgia. The Consumer Restitution Fund of the Consumer Financial Protection Bureau will compensate the impacted consumers.
Burlington will be forced to pay $30 million in consumer restitution and $8.1 million in civil penalties to the State of Georgia if the Court finds that Burlington failed to disclose any substantial asset or that any of the financial statements include any material misstatement or omission.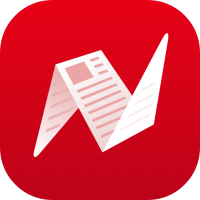 This is original content from NewsBreak's Creator Program. Join today to publish and share your own content.