ATLANTA, GA — Bernard Kippelen, the Joseph M. Pettit Professor in Georgia Tech's School of Electrical and Computer Engineering and co-president of the Lafayette Institute in Metz, France has been named as the new vice provost for International Initiatives. The search for vice provost was a result of an announcement that stated about Yves Berthelot's retirement on June 30, 2021 after thirty six years of service to Georgia Tech. Kippelen's role will start on August 1.
Meanwhile, Provost Steven W. McLaughlin will serve as interim vice provost for International Initiatives from July 1 to July 31. In order to help facilitate the transition, Iyonka Strawn-Valcy, director at Global Operations, will serve as interim senior associate vice provost from July 1 to August 31. In this position, Strawn-Valcy will supervise day-to-day operations of the vice provost for International Initiatives division and triage administrative, operational and strategic issues and activities.
Steven W. McLaughlin, provost and executive vice president for Academic Affairs conveyed his satisfaction over Kippelen becoming the next vice provost for International Initiatives. He also added, "In his long and admirable career at Georgia Tech, he has demonstrated a strong commitment to developing international partnerships that expand Georgia Tech's global reach and deliver excellence in teaching and research. His leadership will be invaluable as we move forward with international initiatives."
McLaughlin would also like to thank Iyonka Strawn-Valcy for her support as interim senior associate vice provost during the transition period.
Born and raised in Alsace, France Kippelen studied at the University Louis Pasteur in Strasbourg, where he received a maîtrise in solid-state physics in 1985 and a Ph.D. in nonlinear optics in 1990. As a co-president at the Lafayette Institute, Kippelen supervises a collaborative innovation platform and commercialization initiative for optoelectronics and advanced materials research based at Georgia Tech-Lorraine.
He joined the faculty at the Georgia Tech School of Electrical and Computer Engineering for the first time in 2003 and served as director of Georgia Tech's Center for Organic Photonics and Electronics from 2011 to 2019. Prior to joining Georgia Tech, Kippelen was a researcher at the "Centre National de la Recherche Scientifique in France" and a faculty member at the Wyant College of Optical Sciences at the University of Arizona, where he cultivated a research and teaching program on polymer optics and plastic electronics.
Kippelen stated, "I am honored and excited to begin work as the next vice provost for International Initiatives. Georgia Tech is a globally recognized partner in international cooperation and collaboration in research and education. I am fortunate to join a dedicated and talented team. Working together across geopolitical, cultural, and linguistic boundaries gives us the ability to solve complex research challenges and prepare our students to become globally minded, cross-culturally competent leaders."
Kippelen has served as chair and co-chair of numerous international conferences on organic optoelectronic materials and devices. Holding twenty six patents, has co-authored over 270 refereed publications and fourteen book chapters, he is also the founding editor of Energy Express.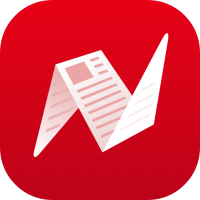 This is original content from NewsBreak's Creator Program. Join today to publish and share your own content.