Spike Lee, Maureen Ryan, Geeta Gandbhir and Sam Pollard/Wikimedia Commons
ATLANTA, GA — A documentary producer, director, and feature film and television editor, Sam Pollard, has recently been granted the Peabody Career Achievement Award.
The award was given to honor his 30 years of accomplishments as a filmmaker. Haitian filmmaker Raoul Peck presented the award to Pollard on June 10 via video.
Explaining the reasons why Pollard was selected for the award, executive director of Peabody Jeffrey Jones said, "Over the course of his storied career, the multi-hyphenate editor-producer-director-writer has demonstrated a masterful command of so many facets of filmmaking."
He then added, "Whether evaluating prominent Black historical figures or documenting the persistent state of racial inequality in America, Pollard has approached each project not only as an expert filmmaker, but also as a conscientious journalist and virtuosic historian."
Between 1990 and 2010, Pollard edited a number of films directed by Spike Lee, such as "Mo' Better Blues", "Jungle Fever", "Girl 6", "Clockers" and "Bamboozled".
He and Lee also co-produced a number of documentary productions, including "Four Little Girls", their Academy Award-nominated film about the 1963 Birmingham church bombings, and "When the Levees Broke: A Requiem in Four Acts", the HBO film about the devastation of Hurricane Katrina that won numerous awards, including a Peabody Award and three Emmy Awards.
As director and producer, Pollard's work includes the landmark series "Eyes on the Prize II" on the history of the civil rights movement (1990); "Slavery by Another Name," a PBS documentary that competed at the Sundance Festival (2012); "August Wilson: The Ground On Which I Stand" for American Masters (2015), and "Two Trains Runnin" (2016).
The 81st annual Peabody Awards has publicized some of the 30 winners during a multi-day virtual celebration since June 21. The other winners will be announced soon afterwards until June 24.
Celebrity presenters will announce each winner via a short video which will include remarks from the winners. Videos will be shared from June 21 through June 24, between 9 a.m. PT to 10:30 a.m. PT each day on their social media.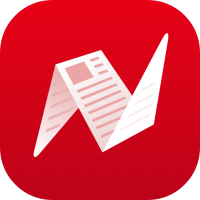 This is original content from NewsBreak's Creator Program. Join today to publish and share your own content.