Fulton County Schools/ajc.com
ATLANTA, GA — The Fulton County Board of Education unanimously granted a resolution on May 17 that asks the voters to accept an extension of the existing five-year education Special Purpose Local-Option Sales Tax or SPLOST on November 2, 2021.
The vote comes after the Board approved Capital Plan 2027 last week, which lays out the district's facility needs from 2022 through 2027, as well as the technology, transportation, classroom equipment and safety upgrades required to support education.
On the other hand, the Board had not yet agreed on a mechanism to pay the $1.2 billion plan and had scheduled a meeting on June 17 to address it.
The president, Julia C. Bernath, stated that this School Board is committed to fiscal accountability as elected officials. They feel that SPLOST is the most appropriate approach to fund capital improvements for the schools.
SPLOST has been the principal funding option for the past five capital programs since it is a no-interest financing alternative. It also reduces the impact on property owners who pay school taxes by spreading the load across all consumers in Fulton County who make taxable purchases.
Since 1996, school systems such as Fulton County have placed SPLOST referendums on the ballot to give voters more control in how school upgrades are funded.
Prior to it, school systems had just two options: general obligation (GO) bond referendums or tax increases. GO bonds are a sort of municipal bond that demand principle and interest repayment and might take decades to repay.
Meanwhile, increasing the Maintenance & Operation millage rate is related to a greater taxpayer burden because it might result in higher property taxes for homeowners. SPLOST, on the other hand, neither creates nor raises long-term debt or property taxes.
SPLOST has supported 51 new schools and 63 facility additions in Fulton County Schools since its establishment. The next SPLOST, if approved by voters in November, would be a continuation of the present tax rather than a new or additional one.
The existing sales tax will expire on June 30, 2022, and if granted, the new SPLOST will go into effect on July 1, 2022, allowing for a smooth transition of capital funding and no disruption to project deadlines.
The following aspects are listed in Capital Plan 2027 and would be funded by SPLOST if approved by voters:
Facility Master Plan (renovating the schools' facility condition, educational requirements, and other essential needs)
Technology (upgraded systems and hardware to enhances the students' experiences)
Safety & Security (advanced security preparation for the schools' safety and emergency priorities)
Transportation (school buses replacement to a safer model and an environment-friendly)
Furniture & Equipment (new furnishings and equipment to support new schools)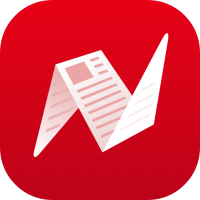 This is original content from NewsBreak's Creator Program. Join today to publish and share your own content.