ATLANTA, GA — The State of Georgia is expected to launch a massive program aimed at helping homeowners avoid foreclosure next August.
Backed by funds of federal American Rescue Plans (ARP) and administered by the Georgia Department of Public Affairs (DCA), the $354 million program is anticipated to help residents who may be in arrears on their mortgage payments due to the COVID-19 pandemic.
DCA officials are still awaiting guidance from the Treasury Department before launching an application portal for the mortgage assistance program. DCA deputy commissioner Tonya Cureton Curry said the operation would be similar to Georgia's Hardest Hit Fund, which aided residents with housing-related costs as the state recovered from the Great Recession.
Curry said although Georgia received money from the Coronavirus Aid, Relief and Economic Security (CARES) Act to help people cope with the economic side effects of the public health crisis, nothing was dedicated to housing assistance. Instead, local governments and other jurisdictions allocated the CARES money they received to mortgage and rental assistance programs.
The $354 million programs will mark the first batch of federal pandemic recovery money used by state officials for mortgage assistance.
Also called the COVID-19 Stimulus Package, the American Rescue Plan (ARP) is a $1.9 trillion economic stimulus bill passed by the 117th United States Congress and signed into law by President Joe Biden on March 11, 2021.
First proposed on January 14, 2021, the package aims to speed up the United States' recovery from the economic and health effects of the COVID-19 pandemic and the ongoing recession.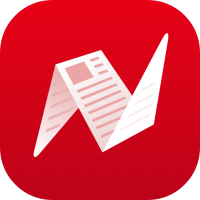 This is original content from NewsBreak's Creator Program. Join today to publish and share your own content.