ATLANTA, GA — Star-C, a nonprofit organization based in Atlanta, announced that its Eviction Relief Fund had raised $9.9 million on Tuesday.
According to the organization's press release, the fund was initially meant to raise just $50,000 and is now being used to help more than 3,400 metro Atlanta families avoid eviction.
In 2020, the pandemic forced Star-C to suspend its after-school program. The organization quickly shifted to assisting communities in surviving a torrent of evictions expected to devastate Americans financially strained by the pandemic.
"We have fielded thousands of phone calls from so many hard-working people who just were simply not prepared for the consequences of the COVID pandemic," Star-C founder Marjy Stagmeier.
While the "tsunami" of evictions still looms on the horizon, the money raised by the organization will not be enough. Therefore Star-C intends to keep fundraising for the foreseeable future.
"Ultimately, this is really an economic conversation," said Courtney English, the organization's director of community development and a candidate for Atlanta City Council president, pointing to a need for more jobs training and placement programs. "We need to ensure folks have money in their pockets so they can live where they want to live."
English added that Atlanta could offset the negative side effects of the pandemic by growing its affordable housing stock.
Recently, the city revealed that it had identified nearly 900 acres of municipal land that "could have the potential to generate tens of thousands of affordable units," according to Atlanta City Council member Matt Westmoreland.
"We have to start turning dirt. Period. We have to start building like the world is coming to an end, because, for many of our families, it is," English said.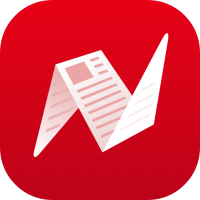 This is original content from NewsBreak's Creator Program. Join today to publish and share your own content.