ATLANTA, GA — Senator Ron Wyden of Oregon introduced the People Over Long Lines or POLL Act on June 17, which requires governments to guarantee every voter has the opportunity to vote within 30 minutes.
According to a decree from the bipartisan Presidential Elections Administration Commission, half an hour is the maximum time voters have to wait. If this newly introduced federal bill is passed into law, waiting in long lines for hours to vote will be a thing of the past.
This proposed POLL Act aligns with Georgia Secretary of State Brad Raffensperger's efforts to reduce long waiting times for voters. Speaking to the Atlanta Civic Circle on Friday in an email, spokesman Walter Jones said Raffensperger had been pressing for years for laws to prohibit long waiting times.
This year, Raffensperger reached his success when Senate Bill 202 became law. The new law includes a requirement, backed by Raffensperger, that counties add machines or divide precincts when voters queue for more than 30 minutes on Election Day.
Long lines have been a problem during the recent election season. It is now a crime in Georgia to give food or drink to voters waiting in line. But for voters in some communities, especially communities of color, the habit of waiting for hours to vote is not uncommon.
According to the Georgia Secretary of State, young people and people of color contributed to an increase in Georgia's electoral roll by two million people in recent years. At the same time, the number of polling stations has decreased by 10 percent across the state, according to a 2020 analysis by Georgia Public Broadcasting and ProPublica.
In a June 17 opinion piece he wrote for Democracy Docket, Wyden said long lines at polling stations tend to discourage parents, workers, and people of color from voting.
Democracy Docket is an online newsletter founded by lawyer and voting rights expert Marc Elias. This newsletter features experts' insights on topics such as democracy, voting rights, elections, and redistricting.
Meanwhile, in March, federal agencies recognized Georgia for its enhanced election security and innovation. The U.S. Election Assistance Commission cited the use of the Secretary of State's office line monitoring technology to track waiting times at polling stations during early voting and to address any technical glitches that emerged on Election Day in real-time.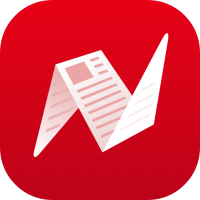 This is original content from NewsBreak's Creator Program. Join today to publish and share your own content.