Sundays are winding down days for most people in corporate America. Here are some ways to fully relax before the workweek.
Winding down after a weekend looks different for everyone whether you're a homebody or an extravert. Here are some fun tips and ways to relax before your workweek.
Get a massage
Feeling fully relaxed can make for a great Sunday. A massage can help relieve your stress from previous weeks and help release tension in your muscles. Many massages include essential oils that help relax your mind and help you destress. Each massage company holds trained masseuses that can directly treat sore or tight muscles that have been created due to stress. Another service that can help anyone de-stress are facials. Facials are very soothing and they also include extractions and the massaging of your temples which hold some of the most stress in the body.
Take a stroll or bike ride
There are so many trails and parks in the Houston area. Whether you go for a walk or bike ride in the park, you'll encounter the beautiful weather that September has already brought with recent cold fronts. Daily walks can improve stress levels and mental health. Some areas in Houston to go on a walk are Memorial Park, Goforth Park, Buffalo Bayou and many more.
Try a new restaurant
Houston has a variety of food options whether you're dining in for breakfast, brunch, lunch or dinner. There are casual restaurants, fine dining and even fast-food restaurants to meet everyone's needs. Some must-try restaurants are Biggio's, Maestro's, Mai's, A'boozy, Willie G's Seafood and many more.
Binge your favorite shows
Taking time off for yourself on the weekend includes whatever hobbies you enjoy doing in your free time. Just about anyone loves being able to kick their feet up and relax cathing up on their favorite shows. Being able to watch new movies added or even new shows you've stumbled upon on Netflix is a great way to relax. If you're looking for new tv shows or movies your best bets are Netflix, Hulu, Amazon Prime, or even HBO max. Some of my favorites include Manifest, the Real Housewives, All American and Vanderpump rules which are all on Netflix or Hulu.
Hang out with your friends
Most weekends feel like they just fly by with only two days to relax but you can always make the best of only two days. Hang out with your friends, whether it be by a bonfire or hanging out by the pool or even getting in a quick gym session. I know as much as everyone that spending time with the people you love makes all the difference, especially on the weekend. Some fun things to do with friends on the weekends is go bowling, try a new restaurant downtown, go to the dog park and even go see a movie now that movie theaters have reopened. 
In conclusion, there are so many ways to enjoy your short weekends but finding a way to decompress as well as being fully relaxed is always the way to go. If you're feeling stressed from work and are looking for things to do, this article is what you need.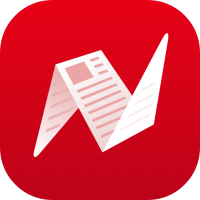 This is original content from NewsBreak's Creator Program. Join today to publish and share your own content.