Summer may be over but the Texas heat isn't stopping anytime soon for Houstonians. This heat affects many pet owners and their protection for their animals.
Texas heat is like no other when it comes to the summertime. The demand for any kind of protection is necessary for anyone living here, whether that be clothing, sunscreen, or sunglasses. What most people aren't aware of is the kind of protection dogs need when it hits the month of June. Many people have educated themselves on what sort of precautions they need to take in order to keep their animals safe.
Deonna Tillery, Pet Owner, describes her encounters with the Texas heat during the summer and how it affects her dog, Luka. 
"It definitely dries out Luka's paw out a lot, I can tell they get a lot more cracked in the summertime. It's also super painful when dogs' paws crack due to them walking on hot concrete or gravel," Tillery said.
In order to protect dogs from their paws becoming overheated, pet stores provide ways to help dogs be comfortable when it comes to severe heat temperatures. Many people have invested in products that keeps their dogs safe and prevent trips to the vet. Tillery describes the products she tends to keep on hand when summer rolls around.
"To help with the cracking they actually sell little bombs that you can get at any pet store, and we just try to put that on him every single time we take him out," Tillery said. "After applying the bombs to his paws, he doesn't really get cracked paws as much." 
Tillery also describes the importance of protecting your dogs from the heat and using different products to help the animals feel comfortable too.
"I feel like it's super important because it's super painful for your dogs and also they [pet stores] have shoes." "Sometimes we even put shoes on him, to help relieve pain in his paws but we just try to help him feel as little discomfort as we can," Tillery said.
Every animal owner can educate themselves on how to properly protect their animal for any season. Tillery actually shares how she was uneducated about the necessary products her dog would need when it came to Texas heat. Being from Ohio originally she was unaware of the harsh heat her dog could potentially endure.
"Actually before I got Luka, I had no clue that dogs really needed their paws protected. We as humans don't think about it, we just put shoes on everyday for ourselves," Tillery says. "Imagine you were just walking on hot pavement without any protection for your feet, it would cause terrible pain and burns for your feet." 
Tillery's comparison to humans and dogs suffering on pavement creates an understanding for people who don't know how important is to keep your dogs safe. Dogs don't have the ability to buy new products to keep them safe or even put on their own shoes, so it's ultimately up to owners to provide safety for their pets.
Tillery's final words for anyone looking to protect their dog or even gain knowledge on how to keep your animals safe is to at least minimize heat intake.
"It's so important to put shoes on them or at the bare minimum, walk your dog in the grass and get them a bomb for their paws," Tillery said.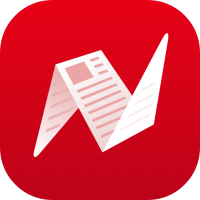 This is original content from NewsBreak's Creator Program. Join today to publish and share your own content.