Many sons and daughters tend to follow in their parents' footsteps whether that be with their goals or chasing the same career path. Chris Mitcham did just that.
Chris Mitcham, Beer Vendor at Minute Maid Park, has followed in his father's footsteps when it came to his early career. Mitcham made a name for himself while also trying to fill the shoes his father laid in front of him. Many would think that being a beer vendor was just a temporary job or something fun to do on the side. For Chris Mitcham is was more of a tradition in his family to take on this job.
Mitcham describes how he ended up landing a job at Minute Maid Park as well as the other professional sports stadiums in Houston, TX.
"When I graduated high school I didn't have a job or any plans to do anything so my dad got me a job so I could start making some money. I'm a huge Astros fan, really any Houston sport," Mitcham said.
Throughout his time working as a beer vendor he has done more than just the job, he has created long-lasting relationships whether that be with co-workers or regular sports fans. He illustrates the connection he formulates with fans and how he has created his relationships.
"A lot of guys I work with have been there since I started and most worked with my dad. I have a great relationship with the fans and really enjoy working the games, Mitcham said. "I have a vending room where I get all my products and I'm allowed to sell really wherever I want, but I chose to sell on [the] third base side close to home plate where I've established a good core of regulars over the last four or five years."
When Mitcham's father started working in the business, the stadium was called the Astrodome and now known as Minute Maid Park. Mitcham describes the impact his father left at the stadium before he worked his last game.
"My dad was definitely something of a local legend and a lot of the people in the industry know him, so in a sense, I'm definitely proud to follow his footsteps. He [Mitcham's father] stopped working at the stadium 10 years ago," Mitcham said. "He was a vendor for about 20 years and started in the Astrodome in the '90s."
As far as the tradition goes, for his only son, Mitcham conveys what he wants for the future of his family working at Houston stadiums.
"I'd prefer for my son to make his money on the field rather than from the stands. Depending on the situation I would definitely like him to carry on the tradition," Mitcham said.
Mitcham has worked many games over the years and has created many memories especially when the Astros won the World Series in 2017. Although he has experienced awesome wins throughout the years he has one special takeaway from it all.
"My biggest takeaway is the relationships I've built over the years and the reputation I've made for myself. I plan to vend beer until I can't carry my tub anymore," Mitcham said.
Growing up in the industry gave Mitcham a different outlook towards his father being goofy and having a fun time with fellow sports fans. Now in his father's same position, his outlook has changed.
" For the first five years, we worked together. Back then I was a small timid kid with my dad being the exact opposite," Mitcham said. "Safe to say I was a little embarrassed of him at times but now everyone I work with is always saying how much I'm just like him."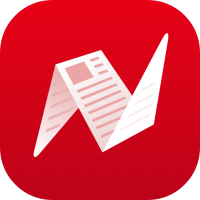 This is original content from NewsBreak's Creator Program. Join today to publish and share your own content.