Social media has made a huge presence in recent years. It has heightened many businesses by showcasing what they have to offer as well as pulling in new customers.
Social media has grown over the years especially when it comes to platforms that have been transformed and updated. Platforms have allowed people to create, enhance and even develop companies. In 2021,  platforms likeTik Tok, Facebook, Instagram and Snapchat have been able to showcase local and popular companies. Through these platforms we have seen different occupations thrive, for instance, Real Estate. Real Estate and new homes sales consultants have found a new way to show what they have to offer. Instead of having to travel or drive to a neighborhood, you can simply watch a tour through a 30 second to one minute video at your fingertips.
Sarah Musil, New Home Sales Consultant of Coventry Homes, has enhanced her social media game through facebook. Musil creates a way for people who are interested in the housing market to visualize their future by creative videos showcasing her beautiful homes. Creating these videos helps diversify the way to show off homes especially for clients who don't live in the Houston area. Musil describes how her videos and social media presence has boosted sales and clientele looking to buy a new home especially during the COVID-19 pandemic.
"Since COVID people aren't coming out like they used to… a lot of people now are just staying at home and shopping online," Musil said. " When I do my social media posts it's easier to visualize a home with a video than just a 3-D tour including still pictures."
Included in Musil's social media posts are polls, different options for additional rooms and interaction with customers who are seeking rooms that are showcased. Musil describes how she attracts her different audiences through facebook posts.
"I go above and beyond with my social media, I do things that are not the norm. I will do videos, talk about my plans and walk through them. I think by doing that people learn more from my videos than just posting pictures," Musil said.
Growing audiences also comes with diversifying content and keeping your customers interested. Musil emphasizes what she does to keep viewership high while still trying to build relationships with potential clients.
"Every week I try to do something different whether it be focusing on a study, a dining room, a fireplace. These are all things people like and don't like in their homes. I try to get my facebook audience into the conversations with me, that also helps me sell to more people," Musil said. " I think my videos are better than 3-D tours because on a 3-D tour no one is talking and it only includes panning to different rooms. When I do a video I'm walking  through the house, I'm giving a better sense of the house and I'm talking about the home and not just taking pictures."
In addition to reaching clients all across the nation, Musil also incorporates realtors who have customers that are ready to build their dream homes. This helps the realtor target the needs of potential clients, and it creates a way for them to narrow their search.
"I never used to post videos but I saw other new home sale consultants creating more content, so I decided to jump on the bandwagon and create my own. I then added every realtor I could ever think of to my facebook page. While searching for their buyers, if they come across a post that meets their clients needs they call me asap" Musil said. "They will sometimes share my posts to other brokerages as well and that helps boost my content to other clients' pages and it will eventually get everywhere."
Musil helped create a picture of what social media platforms can do for anyone looking to create creative content. For Coventry Homes, their creative content is shown throughout the nation. She also described that throughout the pandemic more clientele in other states like California and New York have been interested, especially being able to visualize what a potential home could look like while being a thousand miles away.
The growth of social media has been useful in recent years reaching different audiences through different platforms. Even though the company is Texas based Musil has emphasized the power of a simple reshare that entices new viewers and potential clients looking to build a home nationwide. Social media platforms are only growing bigger and bigger, the power of just one post or share for any company can create big outcomes and increase the ability to promote creative content.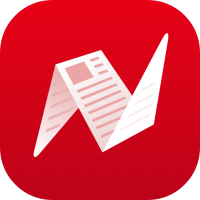 This is original content from NewsBreak's Creator Program. Join today to publish and share your own content.