I'm back with more fun bar scenes in the Downtown Austin area. If you're looking for the perfect place for a night out on the town with your friends, then west 6th street is the place for you. Now let me tell you why!
Several places in the Austin area carry fun experiences and different vibes for each friend group. West 6th street is the place to be for a fun weekend, it creates a sense of Rainey st. and a relaxed 6th st. I'm going to take you through some popular bars along the West 6th st. area.
Buford's
First on the list is Buford's, the bar and pub that is two stories that combine a relaxed bar scene and a mosh pit in one. Upon walking through the door there was an outdoor and indoor area. In the inside area, there are arcade games like ski ball, shooting games and basketball games. There are also cute photo opportunities for pictures with your girl gang or best bro's, including the photo booth!! Both the inside and outside areas have bars for anyone looking for mixed drinks or signature cocktails. When you go to the back of Buford's there is a dance floor and upstairs area to hang out with friends on the front patio along with an additional backside patio on the other side of the upstairs. Overall Buford's is a fun spot to either start or end your bar-hopping experience, fitting both the casual drinking spot or for a night on the town.
Concrete Cowboy
Giddy up for this fun nighttime experience! Concrete cowboy is everything you want in a nighttime bar. The bar includes a fun spinning wheel for people to spin and win a fun experience. Another great aspect of the bar is the music played by Concrete Cowboy's DJ, the music varied from pop to throwbacks and even some techno music. Concrete cowboy brings the energy everybody wants by the end of a bar-hopping experience with great energy and a good time. If you're in the West 6th area don't be shy and give Concrete Cowboy a try!
Dogwood
Coming in third on the list is Dogwood. Dogwood creates the combination of an outdoor and indoor feel with its outside seating area and bar along with its indoor bar. When walking into Dogwood you are met with the perfect outside ambiance including outdoor TVs to catch up with friends or even watch the latest sports game in the area. It's the perfect area for a nice evening drink with friends or even a nice spot to start a Sunday Funday. The bar also includes an inside bar accompanied with wall art and even a photo opportunity. One unique thing about Dogwood is its GIF area to create photos with your friends. The area is designed to have fun and be silly with your friends while making GIFs, it also includes a ring light to get the perfect moving photo.
Each bar is applicable to any friend group whether you're looking to dance on the dance floor or enjoy the outdoor ambiance. They are located on West 6th st. in Austin, Texas. Again, if you're looking for a good time, each of these bars will show you a good time.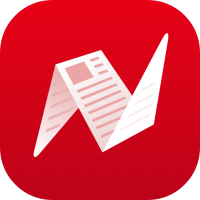 This is original content from NewsBreak's Creator Program. Join today to publish and share your own content.