Keeter's Kitchen is the new up-and-coming hot dog stand located right on the square in San Marcos, TX.
Keeter's Kitchen started about three weeks ago on July 15, 2021. The establishment was created by Will Keeter who was a graduate of Texas State University. The hot dog stand creates an easier way to get food after hitting up all of the local bars surrounding the "Square". The square-shaped line of bars that surround downtown San Marcos is what locals call the "Square".
Taking a major jump in your career is tough on anyone and finally seeing the hard work pay off is an amazing feeling for a new business owner to have. Keeter describes the struggles that went into the making of Keeter's Kitchen. "I quit my job a while ago and a lot of people can't handle going ten months without seeing a dime. I was trying to save so much on groceries, that I was just eating bread with like mustard on it for a little while," Keeter said.
Keeter started forming the business almost two years out while being motivated and determined to create his own stand. After graduating college Keeter decided his office job wasn't what he wanted to do and decided to start his journey with Keeter's Kitchen. "I was definitely nervous, I was especially nervous to tell my family because I'm a third-generation college grad. It's normal in my family to jump into that office life and telling them that I'm going to cut the safety net and do this other thing instead, that was really crazy. I think honestly getting rid of that safety net, really made me put myself in a mindset of okay it's grind time now and this is what you're going to dedicate your life to."
Additionally, after reaching out to another entrepreneur that was involved in the food industry, Keeter decided to continue with his plan to open up his hot dog stand. "It's something I've kind of wanted to do for a while, I was at a job where I wasn't really happy doing it. I ended up talking with my brothers for a long time and they both went to the University of Arkansas and there's a guy who does it and he seems like he has a lot of fun doing it," Keeter said.
Although the stand has been in San Marcos for a short amount of time Keeter is already looking at goals for his hot dog stand short and long term. When asked about expanding his business he included the culture of the San Marcos and Austin area. He says, "I've thought about opening something brick and mortar would always be fun because it would be my own building and doing all that would be great, but there's this little central texas like Austin to San Antonio vibe of the food trucks and stands that is just appealing to me. It has some sort of cultural appeal that stores just can't offer like street vending."
Keeter's Kitchen is open Thursday through Sunday from 9:00 PM to 3:00 AM which creates a sort of limited appeal that attracts more people into the business. Keeter describes the effect this time frame creates for his business. "I like to kind of build demand for it by only being open Thursday, Friday and Saturday nights because that makes it something to where you can't get it all the time. When I'm there I've had good reviews on the food so far and when I'm there you've got to go get it before it's gone."
Having support from friends has also helped the social media presence of Keeter's Kitchen grow as well as the support from local people on the square. Keeter describes the relationships he has grown with regular costumes, he says, "It's fun to see all the people that come back every week and I can like memorize their orders now and be able to joke around with them more because I see them all the time."
Looking a year into the future Keeter is hoping to create an atmosphere where customers want to come back each time they're near the San Marcos area. He hopes, "Being a well-known thing in San Marcos, kind of like short term goals a year out probably just being a well-known thing. People are like oh, this thing is here on the weekend and building more of a reputation and being able to gain those regular customers," Keeter said.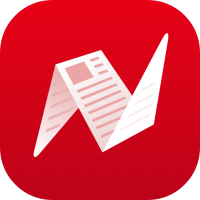 This is original content from NewsBreak's Creator Program. Join today to publish and share your own content.